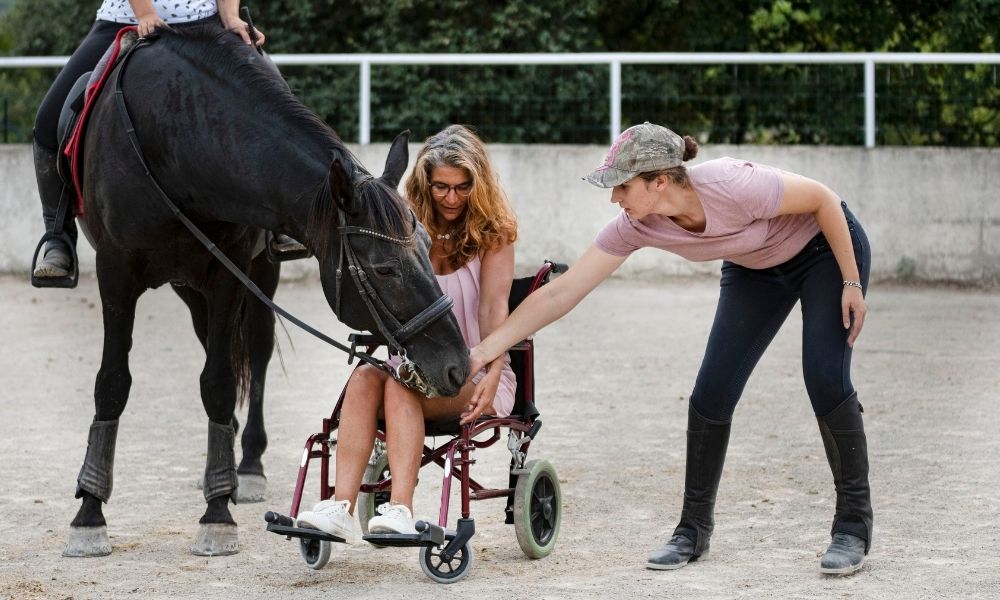 People use some form of bodily movement to achieve their daily tasks, ranging from major activities like going for a run to minor ones like using your fingers to click the TV remote. Parkinson's affects people's movements and motor abilities, challenging and exhausting their physical control. With hippotherapy, therapists use equine gait training for Parkinson's, using one form of movement to enhance another's abilities. If you are looking to provide support to someone close to you, here are three benefits of hippotherapy for adults with Parkinson's.
Improved Posture Balance
Riders often retain a good posture to help them stay on top of horses and gain complete control of the reigns. As horses walk, those riding endure micro core movements as they follow the horse's walking motion to stay balanced, building their core muscles. In gait training, people with Parkinson's exercise a rider's stance, strengthening their cores and balance methods like a horse rider. With a strong core, posture, in turn, improves, setting up those with Parkinson's with a stable center to further enhance their bodily control.
Increased Overall Mobility
As contradicting as it sounds, muscles are the backbones of movement. Bodies operate by relying on the contraction and release of muscles. Without muscles, people wouldn't be able to do anything. On top of improving one's posture and balance, the strengthened muscles gained from horse riding further increases a person's overall mobility. The stronger the muscles, the more endurance and movement freedom they obtain. Plus, they require less energy to conduct activities than weaker muscles, saving energy for other needs.
Promotes Positive Emotional States
People with Parkinson's often find their symptoms taxing, especially since movement plays a huge role in day-to-day life. Hippotherapy not only provides them with a form of therapy to improve their skills but also administers a means of joy. Whether you ride actual horses or use simulators, horse riding is fun for many. The unconventional therapy method differs drastically from other methods, offering a fresh and exciting new activity for those undergoing therapy.
There are many more benefits of hippotherapy for adults with Parkinson's, ranging from better sleep to increased social interactions and skills. Hippotherapy also offers numerous advantages to various other communities. One of the significant perks of any form of therapy is producing tools and honing skills to enhance other aspects of a person's life, making it an excellent means of support for your loved ones.