Chariot Innovations is …
Innovating in Motion Technology
that leverages therapy options offering increased possibilities and outcomes to improve functional ability and quality of life for people with neurological conditions or disabilities.
About Chariot Innovations
Chariot Innovations Inc. is a company that specializes in developing motion technology that improve peoples lives. Our flagship product, the MiraColt™, is inspired by the benefits of equine therapy ( hippotherapy and therapeutic horseback-riding) as an intervention to address neurological conditions and disabilities. The company was founded in 2014 by mechanical engineering professor Dr. Brian Garner as part of Baylor University's Lab-to-Market (L2M) Initiative.
We are a research-driven company that believes that God created the human body to move, and so are passionate about transforming lives through movement solutions. The company's name, "Chariot," is inspired by the Bible passage 2 Kings 6:17, which symbolizes provision, protection, and movement that carries people toward freedom and fullness of life.
We developed the MiraColt™ with an aim to provide physical, cognitive, and psychological benefits to individuals and families by exploring the link between human walking patterns and horseback riding. The 8th generation of the device will be commissioned in Summer 2023.
The MiraColt™ offers the benefits of horse riding therapy to people who may not be able to ride a live horse. It is designed to provide users with a safe and comfortable experience that replicates the movement of horseback riding.
The MiraColt™ offers the benefits of Therapeutic Horse Riding to those who might not be able to access or ride a live horse.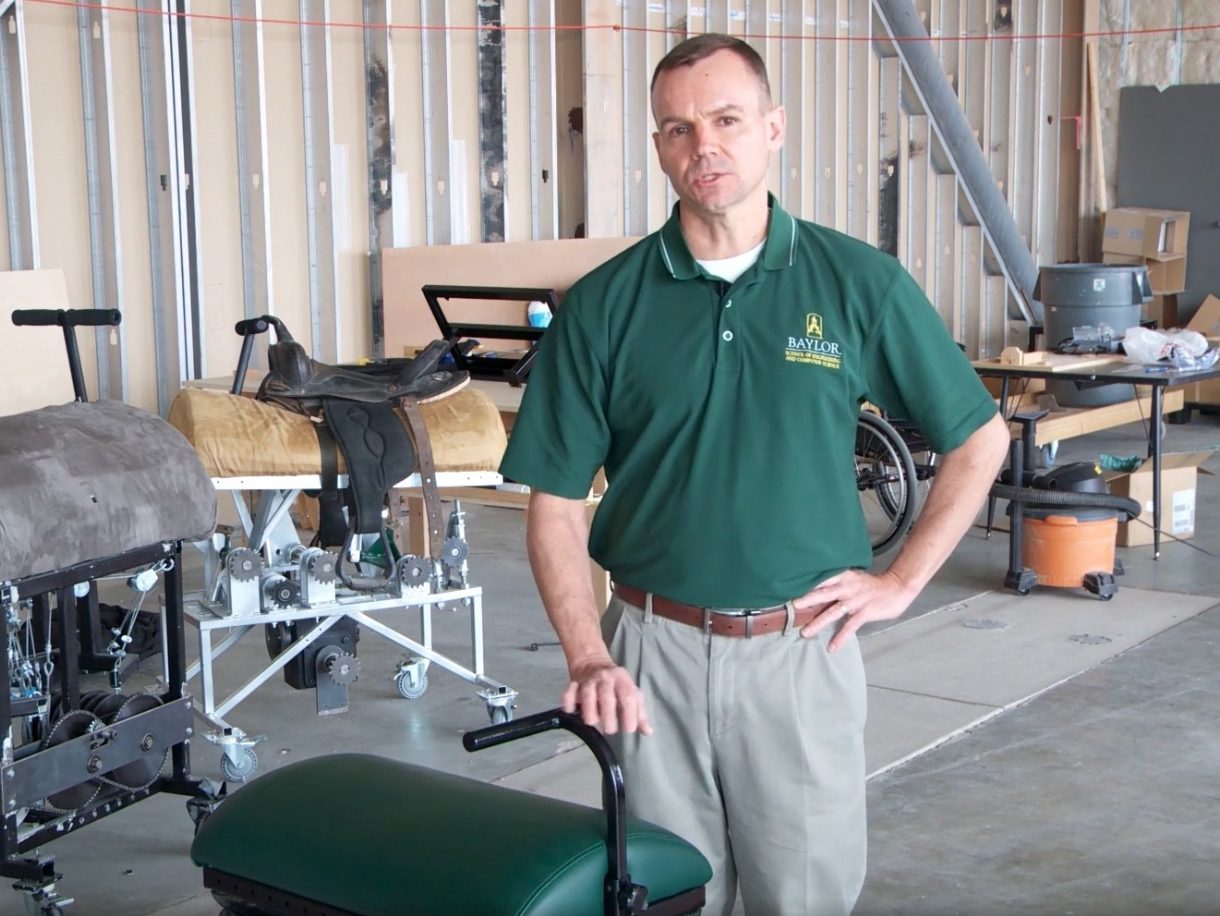 Motion. Hope. Life.
After experiencing the positive effects of horse motion on patients undergoing therapeutic horse riding, such as hippotherapy and equine assisted therapy, Dr. Brian Garner embarked on research and development of the MiraColt.
His inspiration was fueled by the need to tackle the challenges faced by individuals who were unable to ride live horses but could still benefit from the therapy they offered. The birth of the MiraColt was a direct result of this inspiration.