Hippotherapy and Down Syndrome
Individuals with Down syndrome often experience muscle weakness, and they may exhibit abnormal head posture, which can lead to musculoskeletal concerns over time. Research has shown equine-assisted therapy to be an effective approach in many different movement disorders, which is why parents and physical therapists alike love the MiraColt. Therapeutic horseback riding can target symptoms related to muscle strength, balance, and posture, which is why it's becoming a more common form of Down syndrome physical therapy.
What Does the Research Say?
Researchers have studied the impact of hippotherapy on both posture and gross motor function. In the latter case, results were quantified using the Gross Motor Function Measure. Participants saw an overall improvement following an 11-week program. Other studies have supported the hypothesis that those with Down syndrome may experience greater postural control after participating in long-term hippotherapy.
The horse's rhythmic movement enhances muscle stimulation, which can ultimately benefit individuals with reduced motor function, balance deficits, and postural misalignment. Studies demonstrate that hippotherapy can lead to alignment correction in shoulders, heads, hips, and lower limbs. If posture concerns are left unaddressed during childhood, further musculoskeletal growth may exacerbate the problem, leading to orthopedic disorders later in life. This is why early intervention is so important.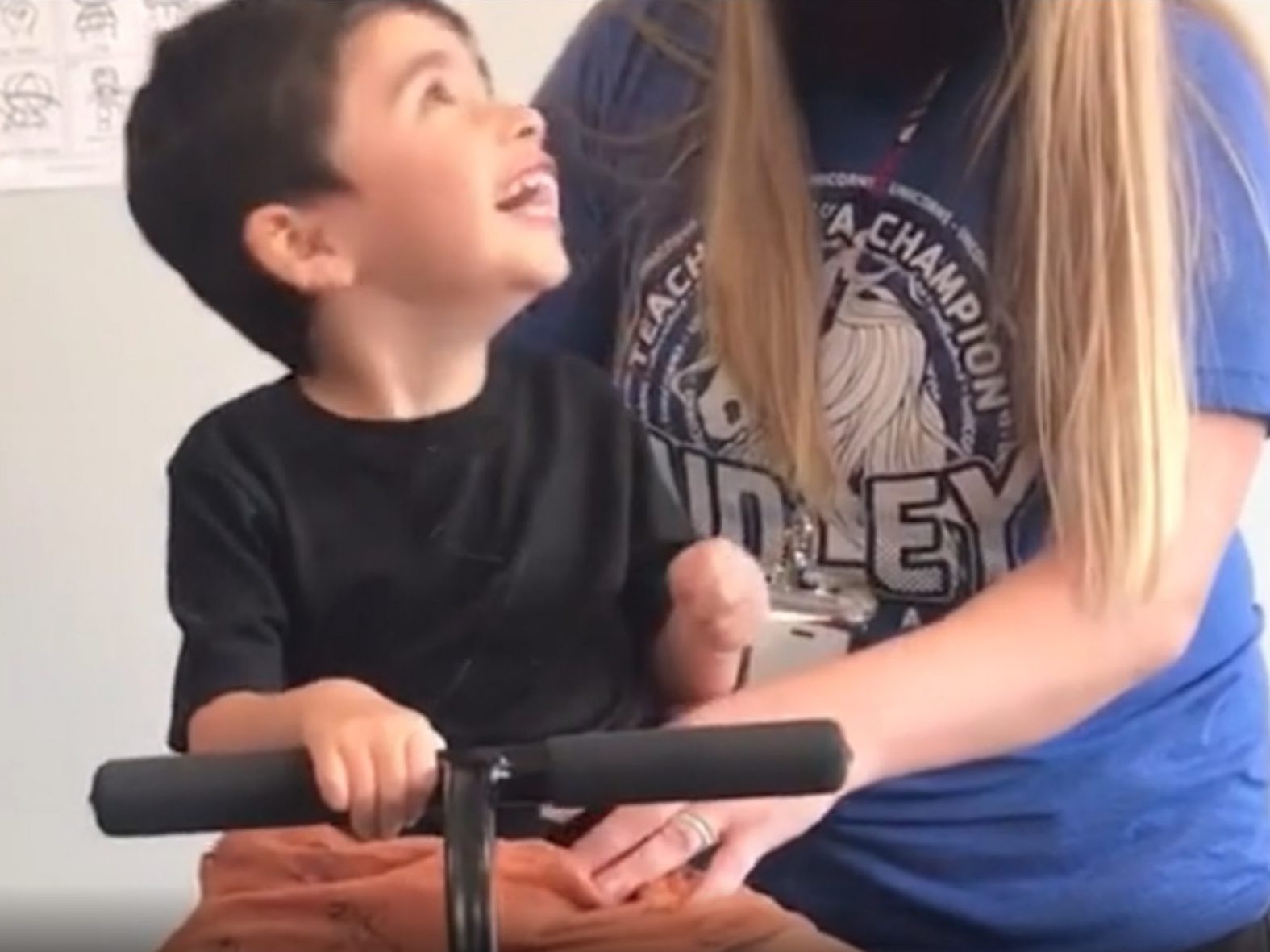 How the MiraColt Can Help
The MiraColt can replicate the three-dimensional motions of riding a horse. It's a therapeutic device that mimics these complex patterns so as to stimulate the muscular system and neural pathways. During therapy, the MiraColt delivers sensory and motor inputs that are carefully graded.
The Benefits for People With Down Syndrome
Current research supports the positive relationship between hippotherapy and Down syndrome. It's a unique therapeutic approach for any movement disorder, and it will likely continue to receive further study and attention.
The MiraColt provides a practical alternative for those who can't pursue real-life hippotherapy due to safety and accessibility concerns. This Down syndrome adaptive equipment provides the same muscle stimulation, rhythmic motion, and benefits as real-life equine-assisted therapy.
Our technology goes beyond what other simulators have achieved in the past by authentically recreating a horse's walking pattern. This Down syndrome equipment has had a lifechanging impact in households and clinics across the country.