Increasing the PosAbilities
Hippotherapy Simulator Equipment
for therapy interventions in Cerebral Palsy, Autism, Parkinson's, Stroke and other similar neuromuscular conditions
MiraColt Base
$8,250
Base Model with option of either the High or Low Base Seat
MiraColt Plus
$8,825
Has Interchangeable Seat Upgrade with both Low and High Base Seats
MiraColt Rental
$375-425/month
Only in Texas. $500.00 Security deposit and 6 months minimum term.
What is the MiraColt™?
Chariot Innovations makes hippotherapy simulator equipment with a variety of therapeutic benefits. The MiraColt™ is a medical-grade equine motion simulator that is inspired by the benefits of horseback riding in hippotherapy. According to the American Hippotherapy Association (AHA), hippotherapy refers to "how occupational therapy, physical therapy and speech-language pathology professionals use evidence-based practice and clinical reasoning in the purposeful manipulation of equine movement as a therapy tool."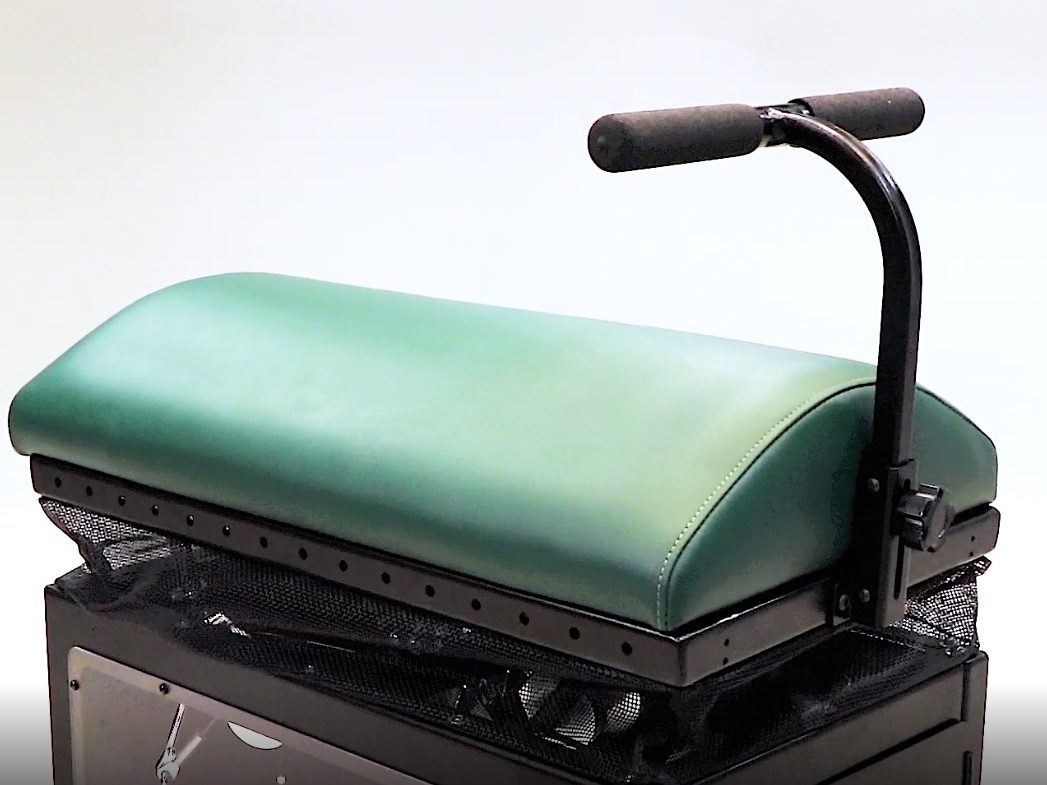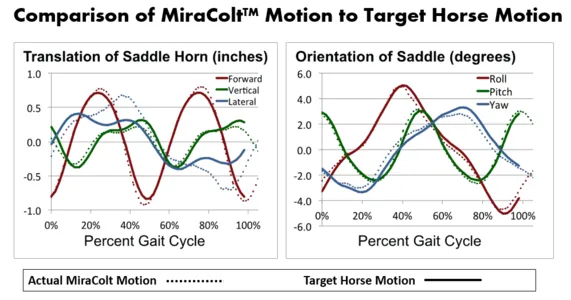 Why the MiraColt™?
The MiraColt™, as a horse-riding simulator, accurately reproduces the smooth, rhythmic, and repetitive motion pattern of a horse to the rider. The motion of this hippotherapy machine is very similar to the mechanics of the human walking gait.
When using the MiraColt™, the rider engages their muscles and joints in a way that allows for increased strength and range of motion over time. This utility of the equine motion provides a variety of inputs to the rider, which may be used to facilitate improved coordination, increased head and trunk control, joint stability, weight shift, and postural equilibrium responses i.e. greater functional ability , gait stability, and overall quality of life.
The use of the MiraColt™ horseback riding simulator has numerous advantages, including freedom from space limitations, ease of handling, ability of use even in adverse weather conditions, and reduced risk of falls that are associated with horseback riding. It is also a great alternative for those with allergies to horses or are fearful of riding horses. This therapeutic horseback riding equipment serves as a great tool to evaluate riding posture or help in strength-building exercises while preparing people to ride horses for therapy. It is a great complement alongside horse-riding for use in both a home or clinic setting. Find out how hippotherapy equipment from Chariot Innovations can make a difference.
The MiraColt™ is currently serving….
17
PATH/AHA Affiliated Centers
11
Higher Ed. & Research Centers
3
Special Education Facilities
Testimonials
What our clients and colleagues have to say about us.
"The Miracolt gives people with disability a safe and 'true to life' alternative. It has all the benefits of equine therapy but in a safe and controlled environment."
McIntyre Centre Riding for Disabled
"We have tried every equipment, mechanical device out there, you name it. This machine, the motion it provides, has done more for my husband's brain than anything else we've tried. As a nurse, I see him improving every day."
Patricia Jelks
Wife of a stroke survivor
"We recently used the MiraColt in combination with speech therapy for adults with brain injury, and were very pleased with the outcomes of the project. This is a very promising direction for potentially enhancing the effects of language treatment."
Paul Filmore
Assistant Professor of Communication Sciences & Disorders at Baylor University