Horseback Riding Therapy for Multiple Sclerosis
MiraColt for Multiple Sclerosis
Multiple sclerosis, or MS, is a condition that impacts the brain's ability to communicate with the rest of the body. Those with MS often experience impairment in balance and coordination, along with muscle weakness, blurred vision, and dizziness. Hippotherapy has proven to be an effective approach to alleviate these symptoms, and it's become more common for experts to recommend horseback riding therapy for multiple sclerosis.
What does Hippotherapy do for Multiple Sclerosis?
Studies have demonstrated that a horse's pelvic motion has remarkable similarities to human walking patterns. Through hippotherapy, a rider adapts to those patterns through rhythmic repetition. Over time, the movements become reinforced behaviors, even when the person isn't riding. Scientists have done extensive research to explore this phenomenon further, and there have been positive results suggesting that horseback riding does improve gait-related symptoms in multiple sclerosis.
One study compared two groups—one participated in traditional physical therapy while the other engaged in horseback riding therapy. The results of the study indicate that the latter had a more significant impact on balance and coordination. The research shows a strong relationship between hippotherapy and MS.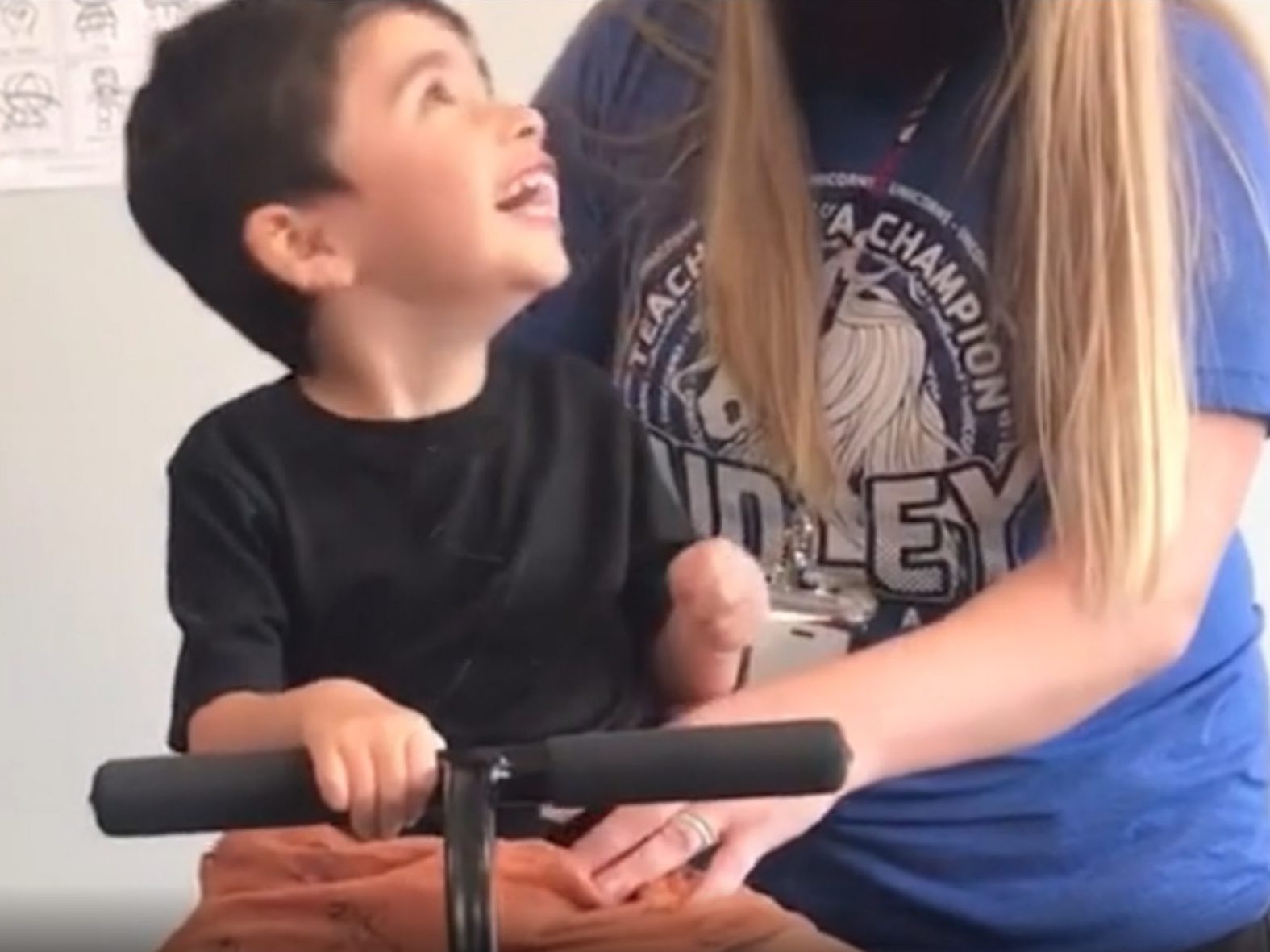 The MiraColt reproduces natural motion patterns
The MiraColt is a therapeutic medical device designed to realistically reproduce the complex and natural three-dimensional motion patterns experienced when walking or when riding a horse. This simulated movement, during therapy, stimulates neural pathways and the muscular system by delivering carefully graded motor and sensory inputs.
The MiraColt Delivers an Authentic Riding Experience
Though the benefits of hippotherapy for MS are clear, it's not always a practical solution for those who need it. Live horses can be an intimidating experience for many, and it may not be the safest option for those with severe symptoms. Additionally, horseback riding facilities can be sparse in some regions, which makes routine access a challenge.
The MiraColt is as revolutionary solution to all of these problems. Our hippotherapy simulator is the first completely authentic mechanical riding experience. It perfectly mimics a horse's natural movements, so you can get the full benefits of hippotherapy without a live horse. We believe in the benefits of horseback riding therapy for multiple sclerosis, so we strive to make this a viable option for anyone.