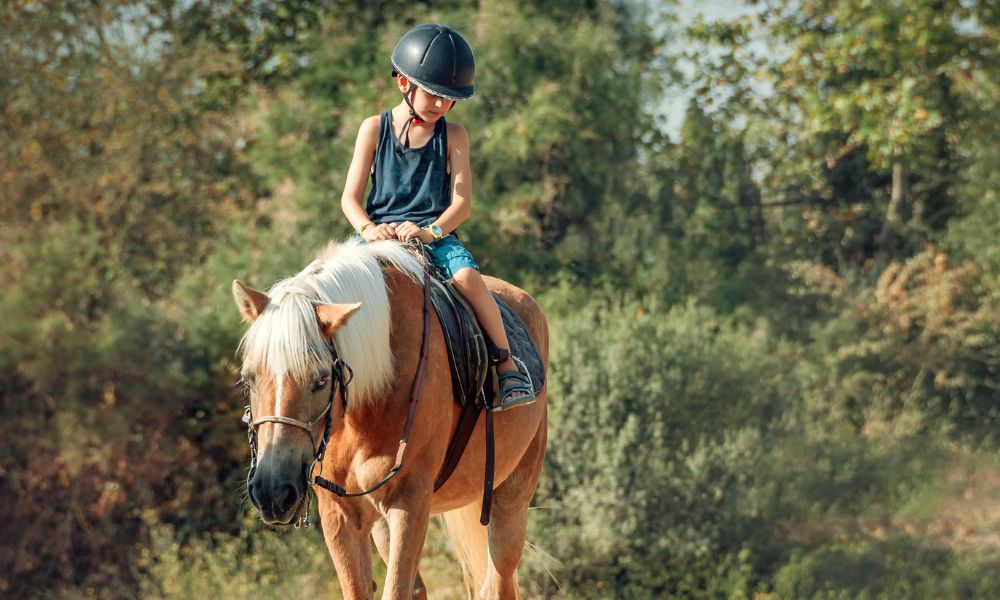 Hippotherapy and equine therapy leave a trail of success stories. They provide numerous benefits for a range of people, providing growth, strength, and various other life-enhancing skills. Centuries ago, horses simply acted as a means of transportation and lent a helping hand on farmlands. Now, they inspire and provide therapeutic aid, changing people's lives. Here is a short history of hippotherapy and equine therapy to fully understand the growth of this beneficial therapeutic form.
The Development of Therapeutic Riding
Ideas surrounding horseback riding as a means of therapy officially started in the 1960s as a complementary aid to physical therapy. However, history shows numerous accounts of people hinting, promoting, and bringing up the healing properties of horseback riding. Dating as far back as ancient Greecian times, various prominent figures—including Hippocrates, historical physicians, and former Olympians—alluded to the relationship between riding and the human body. It wasn't until the 1960s that riding became a formal therapeutic practice, with numerous centers opening around Europe, Canada, and the US.
The Rise of Hippotherapy and Equine Therapy
In 1969, an official association was established, creating a curriculum and study of Hippotherapy. From the North American Riding for the Handicapped Association (NARHA) to the establishment of the American Hippotherapy Association (AHA), the study of hippotherapy and equine therapy grew. Before the 2000s, the American Certification Board was established, allowing therapists to apply for licenses and certifications to take their practice to the next level.
The Growth and Modernization of Hippotherapy
Later down the line and closer to the present, hippotherapy and equine therapy expanded beyond simply horseback riding. It developed into a therapeutic form with numerous features that blend with other types of therapy, like occupational therapy, speech therapy, and cognitive behavioral therapy. With the invention and growth of technology, hippotherapy simulator equipment came into the mix. It broadened hippotherapists reach of practice, allowing them to provide sessions without horses from any location.
Hippotherapy and equine therapy's history involves numerous growth periods. They started as working theories, sprouted by those with first-hand experience of the relationship between a horse's gait and the human body. It then developed into an official practice, which expanded in various ways, from different equine therapy practices to simulated experiences. Throughout time, hippotherapy and equine therapy aided countless people, providing them with a successful way to develop their skills.