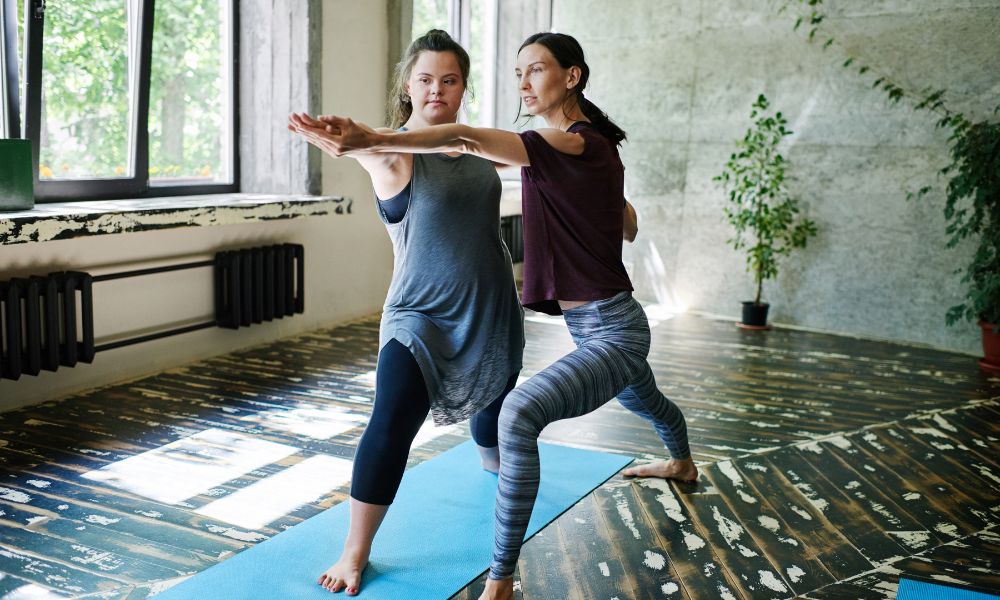 Balance plays a crucial part in static and dynamic movement control. Without it, people risk enduring terrible falls and numerous injuries. People need proper balance in order to walk straight, climb stairs, stay seated, and stand without tipping over. Building a strong center of balance for children with down syndrome provides numerous benefits, from better motor control to general safety practices. Here are four ways to improve balance in children with down syndrome and how it further enhances their daily lives.
1. Movement Exposure
Movement contorts balance. It shifts one's center of gravity and forces people to adapt their bodies to find stability and remain in control. Movement exposure in down syndrome physical therapy helps children build reactive skills and discipline their bodies to find balance. The more exposure they endure, the more skills they learn and experience they gain. It also creates muscle memory. As their bodies memorize the feeling of falling and how to stop it from happening, it prepares them for real-life scenarios, creating fast, automated reactions.
2. Core Strengthening
A person's core sits at the center of their body. It lives in between the upper and lower half of one's self. Their centralized position affects a person's center of gravity, playing an important part in finding balance. Strong core muscles lift and hold the upper and lower body in the right position, allowing you to counterbalance each side. Building strong cores in children with down syndrome supply them with a reliable and robust center of balance, allowing them to access more bodily control.
3. Better Posture
In line with strengthening cores, better posture helps those with down syndrome connect to their center of gravity. Good posture means proper alignment, which also plays a huge role in creating balance. The body's natural structural design aligns people in a straight arrangement that evenly distributes weight throughout the body, from head to toe. It creates a balanced structure in which all moving parts work together in harmony.
4. Increased Flexibility
Flexibility trains you to distribute weights equally throughout your body. It requires added strength in various muscles and allows you to explore different movement ranges. Knowing the numerous ways to move your body as a child with down syndrome expands your bodily control, helping you balance and improve other motor skills. Fostering flexibility also allows you to explore different centers of gravity beyond your core, expanding how you shift your body's weight and learning new ways to find balance in various static and dynamic settings.
Hippotherapy provides numerous ways to improve balance in children with down syndrome. It creates movement exposure and optimizes one's core strength, posture, and flexibility. Finetuning children with down syndrome's balance helps with various other motor skills, developments, and growth experiences.